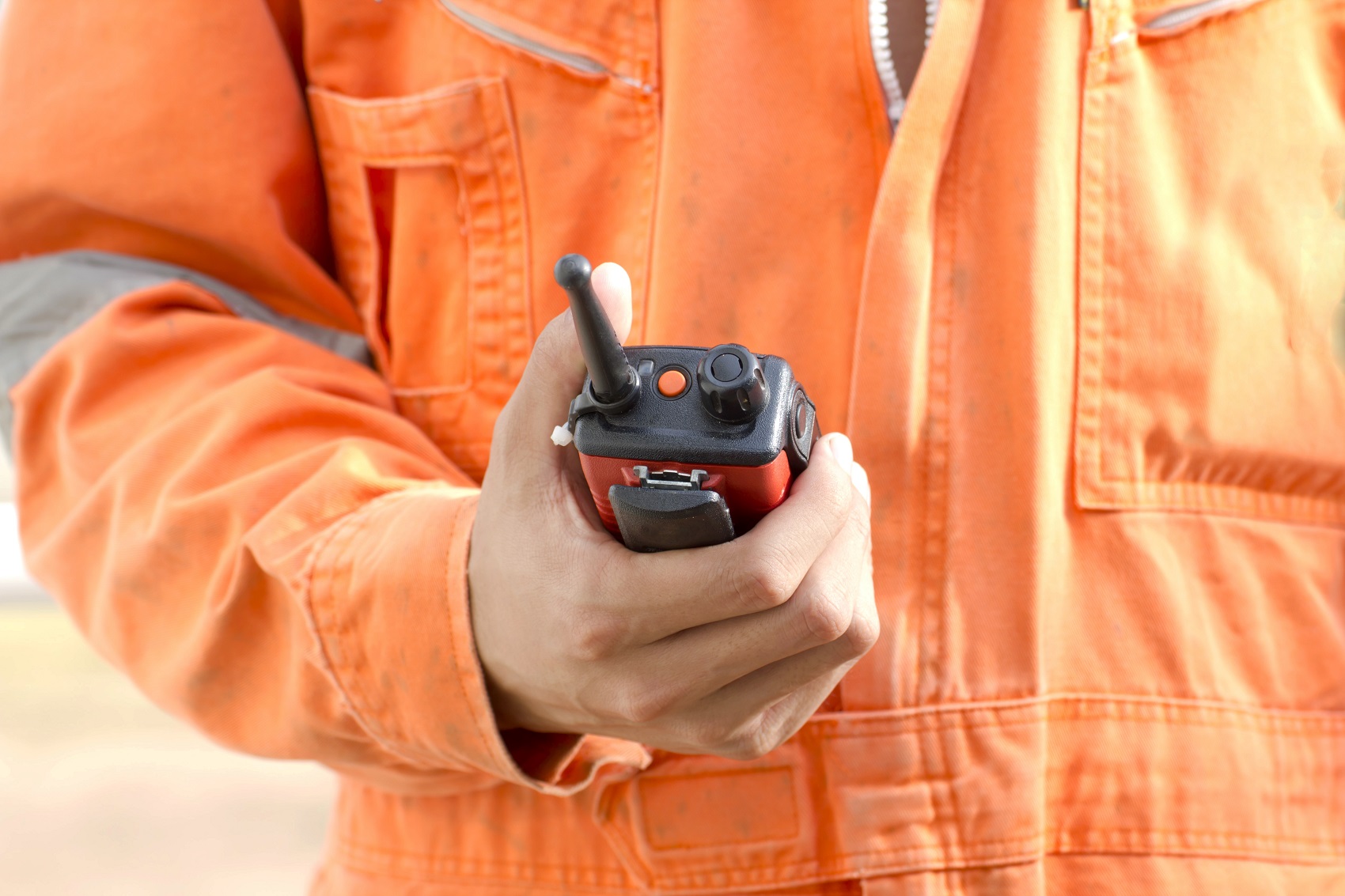 When a facility isn't built with the strongest radio signals, communication lines are weakened, preventing you from reaching co-workers or first responders. In instances like this, systems need to be put in place to effectively get your messages across.
That's where BDA systems and DAS systems come into play. These can boost the signals in your building and help with your communication needs near Richmond, Tidewater, or Southside, Virginia.
What Is a BDA System?
BDA, or Bi-Directional Amplifier, is a signal-boosting solution that's made to enhance in-building radio frequency (RF) signal coverage for public safety radios. Plus, they help bring facilities into compliance with local code, as well as Emergency Responder Radio Coverage (ERRC) code.
There are two common types of BDAs systems used for various facilities, including:
Consumer and commercial BDAs: These boost cell reception for mobile phones and devices that work on all cellular carrier networks.
Public safety BDAs: Boost reception for emergency radio networks on 700 MHz, 800 MHz, and 900 MHz.
Either way, you'll get coverage needed to communicate with people from inside basements, stairwells, and other hard-to-reach areas in hospitals, hotels, and other commercial buildings.
Who Needs a BDA System?
While BDA systems are useful to have, you may be wondering what types of facilities should carry them.
Essentially, any building where first responders, as well as maintenance or security personnel, need to maintain constant two-way communication should have a BDA system in place. Otherwise, day-to-day operations or emergency situations can be compromised.
Here are some facilities that can benefit from the installation of BDA systems:
Furthermore, if your building has been inspected under local ordinances and/or needs public safety permits, then BDAs will have to be installed for the building to be up to code.
What Is DAS, and What Does It Do?
BDAs often work alongside a DAS, or a Distributed Antenna System. The DAS is what distributes a signal throughout a facility. However, because it doesn't generate the cellular signal, it needs it to be fed from somewhere.
This usually comes from one of three sources:
Small cells
Off-air, via an antenna on a roof
On-site BTS, or Base Transceiver Station
There are then two main types of distribution systems:
Consumer and commercial DAS: This boosts cell reception over an entire building for consumer commercial phones and devices that work on a single carrier network.
Public safety DAS: It boosts reception for emergency first responder radio networks on 700MHz, 800MHz, and 900MHz. This includes a FirstNet broadband network that works on a dedicated public safety spectrum.
Active DAS Systems
There's also a digital full fiberoptic Distributed Antenna System that's otherwise known as an Active DAS or traditional Smart Cell System. This is useful for facilities that are over 10 stories tall and have more than 500,000 square feet of areas for complete coverage on a single carrier. This includes places like:
Concert arenas/sports stadiums
Business convention centers
International airports
Whichever DAS system you get for your facility, it'll provide the coverage needed to reach workers or first responders at a moment's notice.
Why BDA/DAS Systems May Be Necessary for Your Building
Thick concrete walls, windows, and metal can all prevent signals from getting into your facility. So, if you're a business owner, you'll want to consider installing BDA and DAS systems.
Not only does this improve indoor cellular coverage, but it enhances public safety coverage, as well. Plus, these tools will meet the in-building requirements set forth by the National Fire Protection Association (NFPA) and the International Fire Code (IFC).
Furthermore, BDAs and DASs offer advanced features that include:
Support for over 100 simultaneous users per band on 700 MHz, 800 MHz, and 900 MHz SMR
A linear design, which increases number of simultaneous users to over 100 per band
Coverage for first responders in buildings up to 80,000 square feet
Integrated 7-pin alarm and UPS port for external battery backup
Built-in SureCall Sentry remote monitoring system with an ethernet port
Energy-saving operation that enables bands to be dormant when not in use
Components that meet Chapter 24 Emergency Communications System of NFPA-72.
If you're wondering what other requirements are needed from the NFPA or IFC, reach out to one of our staff members today.
How BDA/DAS Systems Are Installed
Before a BDA system can be installed into your facility, we'll need to perform an on-site survey to fix any poor indoor signals. We'll do this with an RF meter, which shows the best signal strength in any spot on your building where an external antenna can be placed.
There are several objectives for the first on-site survey, such as:
Determining the best spot to mount an external antenna.
Ensuring the starting signal strength is ample and adequate.
Mapping out where indoor antennas should be installed for the best coverage.
Gathering information, like outdoor signal strength, to determine how suitable a specific BDA or DAS system would be for your facility.
After the initial survey, we'll input information into our BDA/DAS-design software to create a system for you that boosts indoor signals to your satisfaction.
Once we come up with a floor plan, we can have a suggested system layout and list of needed parts in no time. We'll submit a quote to you, and once that gets approved, we'll get to work!
Our BDA/DAS Installation Solutions
If it's discovered that your building requires BDAs and/or DAS systems, we can provide installation solutions that include:
An initial survey: We'll complete an on-site evaluation to assess your facility's needs. Because every structure is different, the system design has to be unique, too.
Code-compliant consultation: Because we're familiar with the relevant codes for BDA systems, we'll make sure your building meets government mandates and remains code compliant.
Expert installation: Our team consists of highly experienced drafters and installers. We'll make sure your projects move through on time and within your budget for your peace of mind.
Consistent testing and inspection services: Because we're a full-service company, our work with you doesn't end after the design and installation phases. In fact, we provide maintenance services so that your BDA systems continue to work as they should for a long time.
In general, we'll fix dead spots with BDAs. If intense coverage is needed, then we'll put in an effective DAS system. This will be done for both consumer/commercial mobile networks and public safety wireless networks.
Learn More About BDA/DAS Systems Today
Does your facility need code-compliant coverage on multiple frequency bands for everyday and emergency communications? Then, you won't want to hesitate getting BDAs and/or DASs installed into your building.
Contact Radio Communications of Virginia to learn how to get BDA/DAS systems for your facility in Richmond, Tidewater, or Southside, VA. We look forward to working with you!