Whether it's a concert, sporting event, or other fun occasion, there's a lot that goes into pulling off a successful entertainment operation.
That's why it's important to have a solid form of communication to help keep your special event running smoothly. At Radio Communications of Virginia, we can provide the systems you need for your specific operation.
Keep reading to learn all about our products, and feel free to contact us if you have any questions.
Two-Way Radios for Entertainment Operations
When it comes to special events in both small and large venues, there's a lot happening behind the scenes, like:
Directing patrons
Preserving the safety of your venue
Quickly relaying important info to your team
You might even be running a wedding or other kind of celebration, in which case you'll need a way to convey information regarding food service, venue preparations, or even security detail.
No matter what kind of event it may be, you'll want communications systems that work best for the needs of you and your staff. Two-way radios can be especially helpful, since they're easy to use and can relay information in a timely manner.
The Best Motorola Two-Way Radios for Your Special Event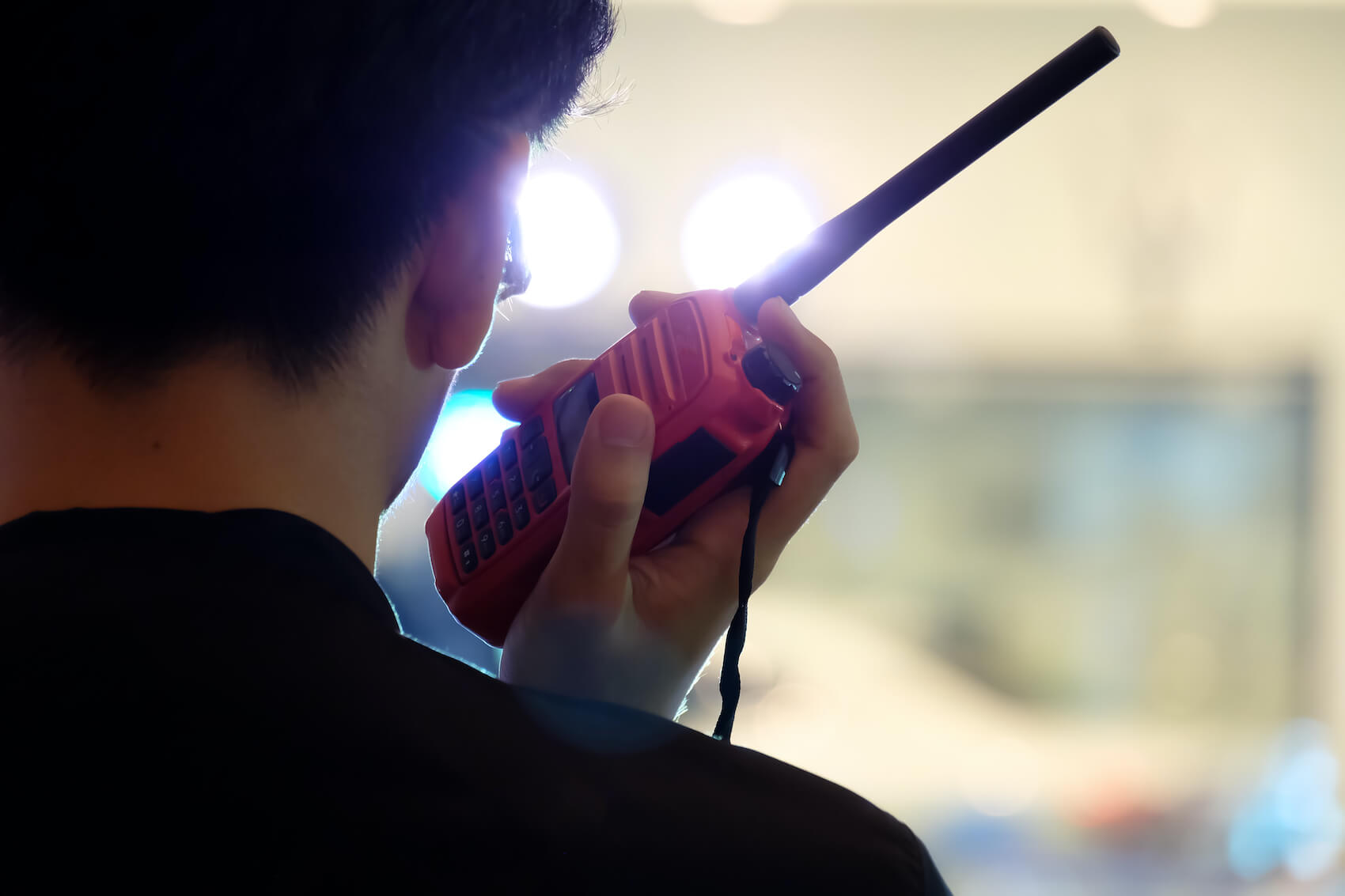 We supply a large selection of two-way radios from Motorola Solutions for your next special event.
Motorola is a leading name in the two-way radio market, and its products can give you communications that are:
Not only that, but Motorola radios are very reliable. Every time you push the broadcast button, you'll get the crisp calls you need to direct your team to wherever they're wanted.
By utilizing these systems, you'll have everything you need to help keep your staff members safe and your patrons happy, giving you great peace of mind.
One of the best things about two-way radios is that they come in a diverse range of applications and capabilities. No two special events are the same, so we can help you find a solution that's tailored to your needs.
For enhanced coverage, Radio Communications of Virginia has its own wide-area radio network that covers Central Virginia. Our RCV Connect Plans provide an all-digital, push-to-talk subscription-based radio system. When your special events have you traveling throughout the area, a wide-area network makes it possible for a catering truck in the Richmond Metro area to radio to the main kitchen in Northern Neck.
Weddings
Help the happy couple celebrate one of the most exciting days of their lives with the Motorola MOTOTRBO SL3500e. With its sleek design, you have your entire team at your fingertips while maintaining a professional style—in fact, this walkie talkie can fit right in the pocket of your suit jacket or blazer.
Style aside, its practicality is attractive, too. Use the Noise Suppressor and Covert Mode to receive notifications quietly. Then, in addition to analog and digital capabilities, it's also Bluetooth® compatible, making it easy to connect to wireless earbuds for enhanced discretion.
Concerts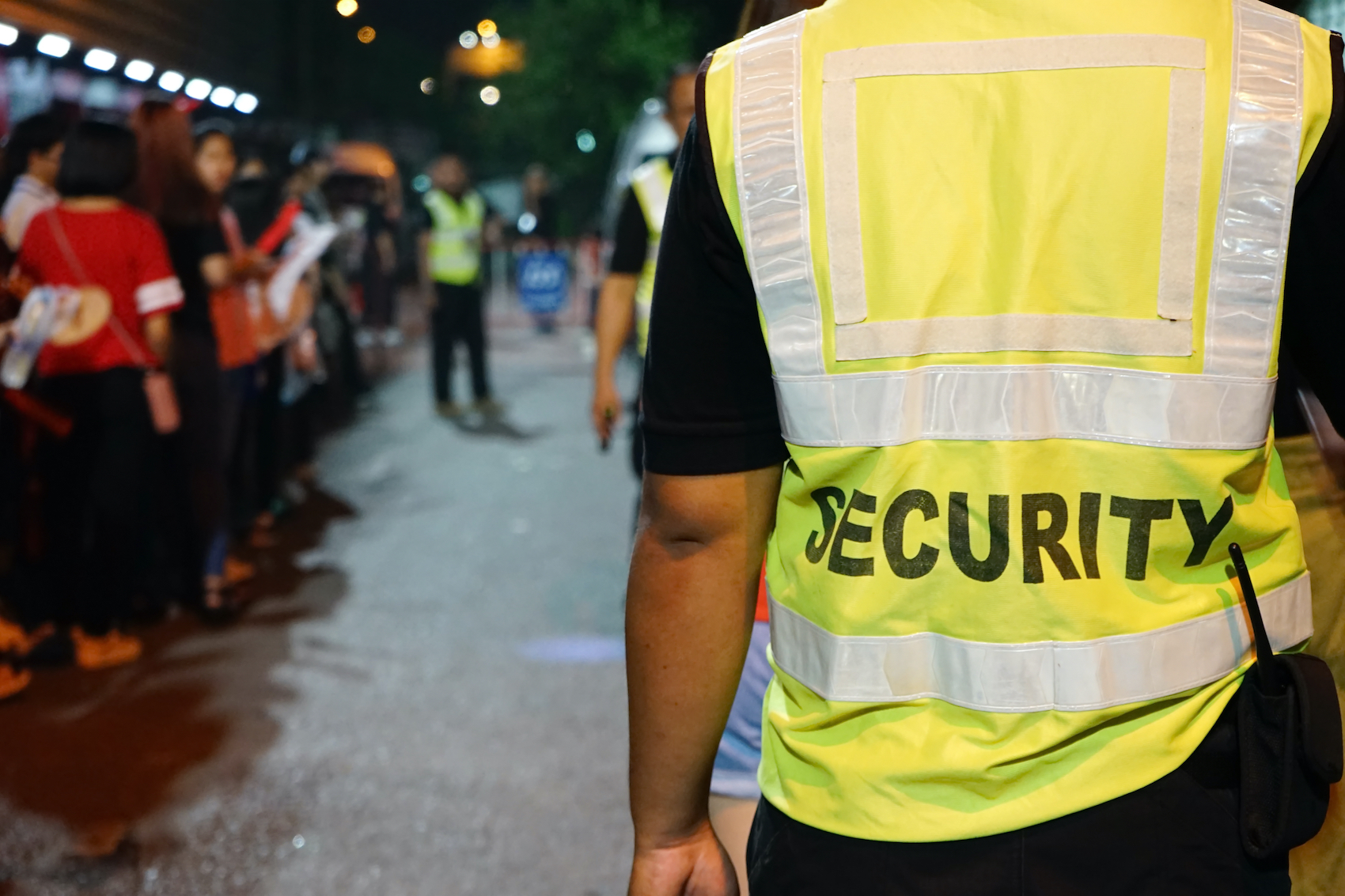 We often recommend the Motorola XPR 3300e for concert venues. This digital two-way radio has all the features you need and none of the features you don't.
This walkie talkie offers new noise-cancellation technology, as well as enhanced audio, so when you need to reach out to a team member, they'll hear your message loud and clear, even during an extended and amped-up guitar solo.
Plus, with integrated Wi-Fi and over-the-air software updates, your systems will always be up to date.
A long-lasting battery life of up to 28.5 hours will keep you connected long after the last encore has ended, and then some.
Conference
Major conferences can host thousands of people from all over the country. Keeping all the moving parts coordinated and running smoothly requires reliable communication.
One of the biggest challenges of communicating with coworkers at a conference venue is the size of the building. Often, convention centers can be as large as a city block, and with concrete construction, getting signals through is difficult.
That's why we often recommend the Motorola SL 7550. It's both powerful and lightweight, making it easy and reliable to use. In fact, it's the same radio that staff who work at The Mall of America use. The country's largest mall has over 500 stores, four parking lots, and a roller coaster inside, but the Motorola SL 7550 is up to the task—and it can be for you, too.
Sporting Event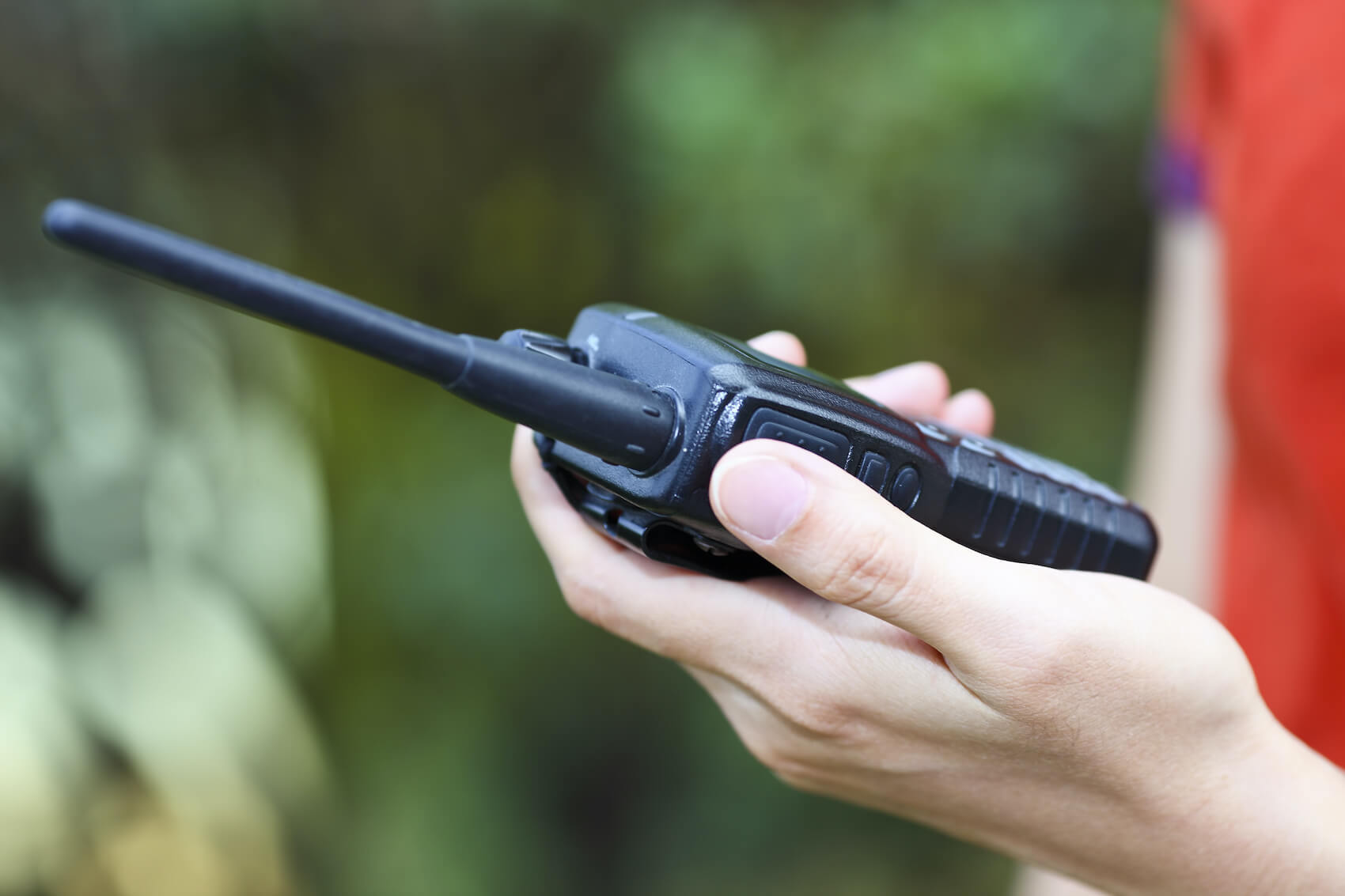 When you're in charge of the safety and entertainment of people who just finished tailgating, there isn't much room for error. Keep operations running smoothly with the Motorola MOTOTRBO Ion. This digital two-way radio is not only an advanced communication tool, but it is also easy to integrate it into a broader security system. Thanks to broadband and data capabilities, team members can send and receive photos—perfect for alerting others of situations as they happen in real time.
Hear over the roar of the crowd with enhanced audio as your team takes advantage of apps that make it possible to scan tickets, receive security alerts, and more.
Cell Phones vs Two-Way Radios for Special Events
Smartphones are everywhere these days, and for good reason. They make it possible to text, call, and connect to the internet on the go. However, when it comes to guaranteed communications at your next special event, two-way radios are a better choice. Here are some reasons why:
1.Two-Way Radios Can Be Customized to Your Event
Two-way radios can be built for certain industries. For example, walkie talkies for the manufacturing industry are more rugged and heat-resistant than two-way radios for front-of-house restaurant employees, who need equipment that is smaller and more discreet.
Cell phones, on the other hand, can only offer a one-size-fits-all approach to all applications. When it comes to running your special event as well as possible, a customized approach through two-way radios is the way to go.
2.Two-Way Radios Are More Durable
Many walkie talkie models can survive drops, submersion in water, and exposure to extreme temperatures. The same cannot be said for cell phones, which are less rugged than two-way radios.
3. Two-Way Radios Are More Reliable
When there's something that requires immediate attention, two-way radios offer instant one-touch talk. For example, if security personnel at a sports stadium needs to alert team members about a lost child, using a cell phone means either dialing a number and hoping someone answers or sending a text and hoping that someone reads it. With a walkie talkie, however, you have an instant connection instead. Speak into the microphone, and your whole team can begin their search for the lost child.
Overall, when you're in charge of special events, you need the reliability of a two-way radio to ensure that your event goes as smoothly as possible for both patrons and crew.
Get Motorola Communications Systems for Your Next Special Event
You can start using Motorola two-way radios for your venue right away. Then, you'll see how simple it can be to run your operation when you have an effective communications solution.
To get started, contact Radio Communications of Virginia. We look forward to working with you and providing the right products for your next big event. Contact us today for a free quote!