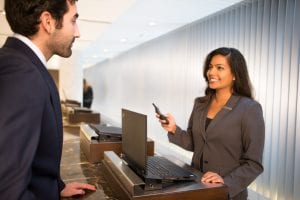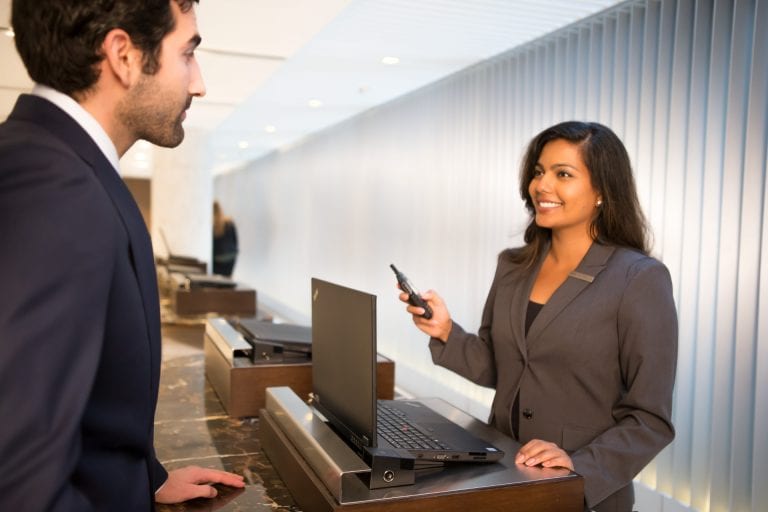 There are tons of hotels out there, from small boutiques to big chains. There are all kinds of consumers, too, like the tourist or business traveler. No matter what type of hotel you have or who you're catering to, you want to make sure yours stands out.
You can do this by offering top-quality service to attract and retain customers. Two-way radios and walkie talkies actually play a big part in this, by making sure your business runs as smoothly as possible.
We'll go over just how this form of communication can help with your hospitality business. Then, you can contact Radio Communications of Virginia to learn more about our radio systems.
Best Portable Radios for Golf Clubs
Obstacles Hospitality Industries May Face
Hotel guests want to feel comfortable and happy in both a safe and welcoming environment. They also want their requests to be addressed quickly. So, you would need a way to direct your staff members to wherever they're needed.
You also want to make sure that you take care of the needs of the hotel itself. This includes keeping an accurate track of guest rooms, facilities, and supplies. It also includes making sure that security can communicate instantly and discreetly to help provide safety throughout your property.
One of the biggest communication obstacles that hotels can face is broadcasting information over large distances (like at a resort) or through floors (like in a hotel). But if you had a reliable two-way radio system, you can avoid having any kind of communication disruption.
Communication Solutions for Hospitality
Our Motorola two-way radios are highly reliable and deliver clear calls instantly. Because they deliver lightning-fast communication, it's easier than ever to coordinate team members and solve problems. As a result, you'll be able to focus on the needs of your guests—whether that's ensuring their safety or simply maintaining their satisfaction.
Radio systems can be used in all aspects of the hospitality industry, such as:
Guest Relations
Housekeeping
Facilities & Maintenance
Guest Safety & Security
Food & Beverage
No matter what, you can take care of any issues right away, so that both employees and guests can stay happy.
Get Motorola Two-Way Radios for Your Hotel Today
If you want to elevate guest experiences with seamless communication, then let the experts at Radio Communications of Virginia help.
To get started on finding high-quality two-way radios and walkie talkies for your hotel, request a quote today!