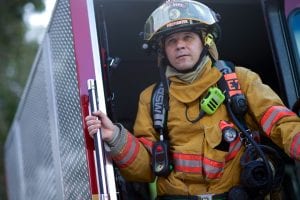 If an urgent situation strikes in your facility in Richmond, Tidewater, or Southside, VA, you'll want to know that help can be reached in a moment's notice.
For those public safety officials, reliable radios and walkie talkies are needed to get the job done. This includes effectively sharing information quickly so that they can make faster and better decisions.
That's why Radio Communications of Virginia is proud to supply an extensive collection of two-way radios for public safety from Motorola Solutions. Keep reading to learn more about them, then contact us to get valuable communication solutions of your own.
Importance of Public Safety Wireless Communication
In an emergency, other first responders may be a few feet or several miles away. Every second counts, though, and these people need to be able to respond to dire situations in the most expedited and effective way possible. This is to not only help keep the public safe, but emergency workers, too.
The mission of public safety members is two-fold: They work to properly coordinate responses, as well as save lives. So, every two-way radio transmission is crucial, as it mitigates any dangers that may arise. It also increases the success of your public safety operations.
How Motorola Two-Way Radios Can Help
Mission critical portable radios give you many things, including:
Interoperability
Top-quality audio
Intuitive performance
The last thing you'd want is to waste time struggling with poor communication or unreliable two-way radios. By using proper two-way radio systems, you and your team can get better information, make better decisions, and have a better outcome in any crisis.
Motorola Two-Way Radios vs Cell Phones
You may wonder, then, why you can't simply use cell phones instead of two-way radios. Both have their benefits, but cell phones can't provide the reliability needed in more critical moments.
A cell phones is ideal for personal calls, as it is a one-to-one communication device. However, they can be fragile and subject to water damage. Two-way radios, on the other hand, are one-to-many communication devices and built to work in just about any environment. So, if there's an emergency in a rainy or dusty environment, your radio will still work.
Other benefits that two-way radios have over cell phones include:
Call quality and coverage: Two-way radios provide clear calls on construction sites, remote areas, and more. You won't get busy signals or dropped calls. They offer noise-canceling technology, too, which means you can talk to first responders without any sort of interference—things that cell phones cannot deliver on.
Longer battery life: Two-way radios offer significantly more battery life than cell phones. Plus, they have portable batteries that you can pop in—always ensuring communication, even in power outages or under extreme circumstances.
Lower costs: Cell phones require monthly fees and/or data plans, and may need roaming charges, which can be costly. You don't need to pay any monthly services or roaming charges with radios.
Cell phones are like a personal computer in your hands, which can be great. However, time is of the essence when it comes to reaching first responders. Therefore, we suggest getting two-way radios. They have a streamlined design and push-to-talk functionality. Forgo any distractions and get the help you need when you need it.
Communication Systems & Products
As we mentioned before, we supply a wide range of two-way radio products and systems from Motorola Solutions. These include things like:
Base Stations
Dispatch Consoles
P25 Portables
Pagers
Control Stations
Repeaters
You can actually check out all of our two-way radio communication products right on our website to help find the right one for you and your public safety group.
OnCloud Service for Two-Way Radios
If you work in the public safety industry, you know you need a way to talk to all your staff members. Often, those people aren't located close by. So, to keep the communication lines open, wherever you are, you'll want to take advantage of WAVE™ OnCloud Nationwide PTT.
This broadband push-to-talk subscription service comes from Motorola Solutions and gives you the best of both worlds:
Broad coverage of a nationwide cellular network
Ease of two-way radio communications
Not only that, but it maximizes coverage, connections, and productivity. This is all done without having to expand any existing infrastructures and lets you connect across multiple platforms.
If you need to talk to someone through your two-way radio, and they have an LTE- or Wi-Fi-enabled tablet, computer, or phone, you'll still get your messages across with ease.
Furthermore, you can manage all your channels and subscriptions in real time to streamline your organization's processes. Since you can update your fleet over the air, you can quickly add or remove subscriptions from this cloud-based platform. You can scale said subscription based on workload, which lets you add or remove two-way radios as required.
By utilizing the WAVE™ OnCloud service for your two-way radios, you'll have the ability to meet every communication need within your business.
Services for Your Motorola Two-Way Radios
Not only do we supply a wide range of two-way radios for public safety workers, but we can help keep them in great shape, too—after all, you'll be relying on these radios to always work when necessary.
We offer a range of system maintenance plans that'll help control repair costs, minimize down time, and protect your investment. Don't hesitate to ask our staff about these maintenance plans today.
If you require radios for just a short bit, you can look into our rental plans. We'll answer any questions that you may have and arrange for the equipment to be ready when you need it. We can also ship it to you through UPS/FEDEX courier services. It'll arrive as soon as possible, so you will have the instant communication needed for you and your public safety team.
Our Motorola Two-Way Radio Dealer for Public Safety
At Radio Communications of Virginia, we want to help you focus on your mission, and not the technology. Let us help you find the right communication solutions for any critical event that may occur in Richmond, Tidewater, or Southside, Virginia.
Don't wait. Contact us today for assistance on getting two-way radio and walkie talkie products for your public safety team.