Whether you work in the public safety, security, or healthcare industry, communication between your fellow employees is key. More important, though, is having the right product to get your message across anywhere at any time.
One useful tool for your business near Richmond, Tidewater, or Southside, VA, is the WAVE™ TLK100 two-way radio from Motorola Solutions. Learn all about it below, then contact the Radio Communications of Virginia team if you have any questions.
What Is the Motorola WAVE™ TLK100?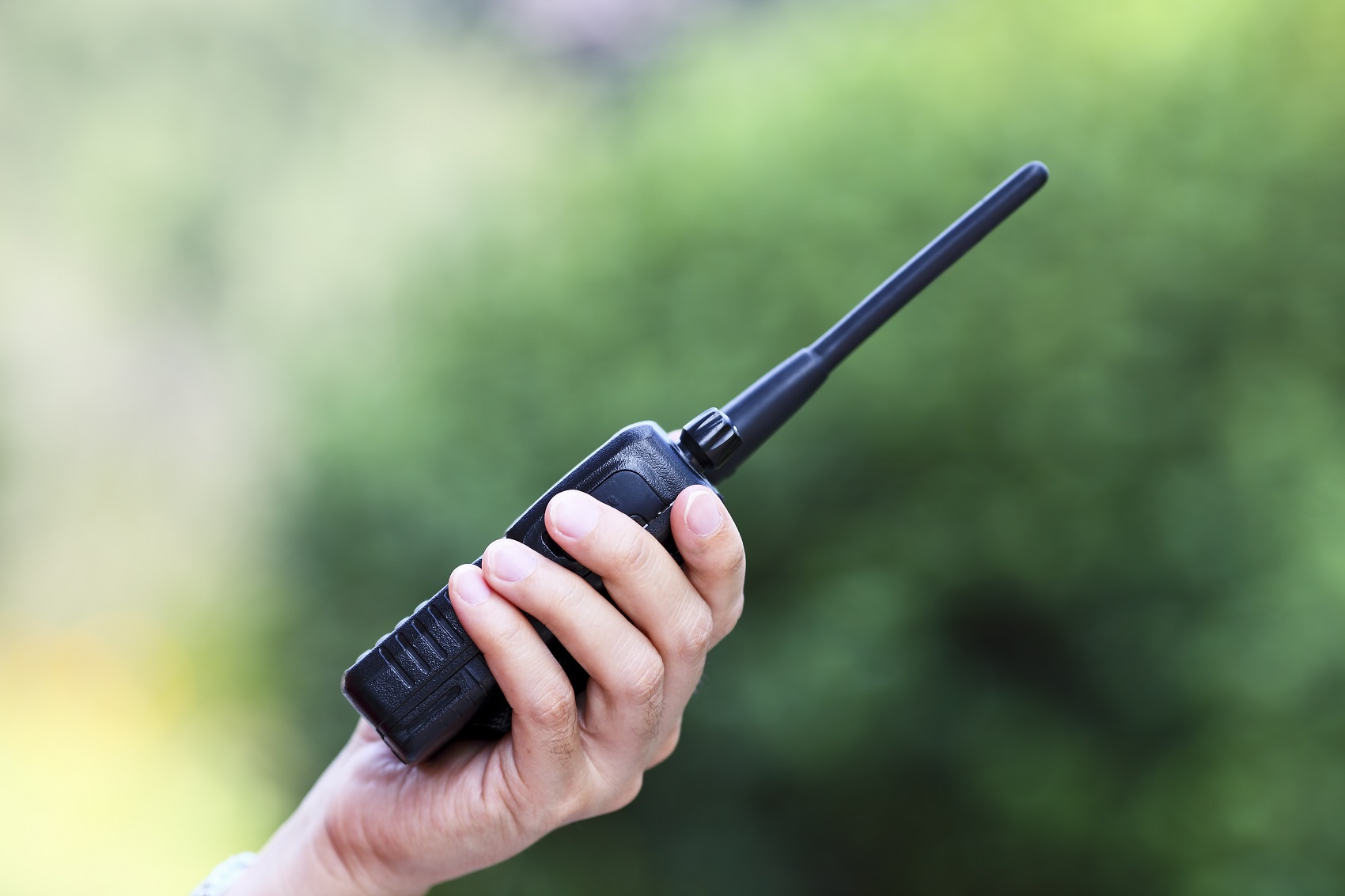 The WAVE™ TLK100 is a portable two-way radio produced by Motorola Solutions. It's powered by WAVE™ OnCloud and contains a lithium-ion battery for all-day service.
The radio itself is lightweight and easy to use. You can stick it in your back pocket when not needed. Then, pull it out and push the button to talk to a co-worker, supervisor, or anyone else.
It comes with eight channels but can be expanded to 96. Plus, with a 4G LTE Wi-Fi hotspot, it works in hard-to-reach areas, such as the basements or stairwells of a hospital or manufacturing facility.
WAVE™ TLK100 Specifications
Want a breakdown of what's included with each WAVE™ TLK100 two-way radio? Here are its key specifications:
Network: 4G LTE
Wi-Fi: 802.11 a/b/g/n 2.4/5.0 GHzk
Channel capacity: 8 channels (expandable to 96)
Dimensions: 6.65 inches x 2.31 inches x 0.87 inches
Weight (with battery): 5.86 ounces
Battery: Lithium-ion, with 18 hours of battery life and 5:5:90 duty cycle
These numbers show how slim the radio is, meaning it can easily be kept anywhere. Plus, with the long battery life and 4G LTE Wi-Fi capability, you can get through a typical workday or an emergency call without fear of losing the connection.
Features & Benefits of the Motorola WAVE™ TLK100 Two-Way Radio
So, why should you use the Motorola WAVE™ TLK100 for your school or special event? This radio offers:
Over-the-air device management
Location tracking
Real-time presence
Private and group push-to-talk
Furthermore, you can take full advantage of having a device that produces loud and clear audio. By combining the broad coverage of a nationwide cellular network and ease of two-way radio communication, you can connect to others quickly and for long stretches of time.
Using Two-Way Radios to Streamline Your Business
The WAVE™ TLK100 can add more value to your business than just clear communication.
The moment you receive the radio, it's ready to go. Simply take it out of the box and get ready for team collaboration. You can then receive effective communication and location tracking while still meeting federal requirements inside your facility or while on the road.
It also doesn't matter if you're at the home office or traveling for business. With the TLK100, you can get immediate, remote updating from anywhere in the United States.
Furthermore, these radios can be scaled easily to meet your company's ever-changing needs. They can minimize administration requirements to save you both time and money.
WAVE™ OnCloud Service
As we mentioned above, the TLK100 radio is powered by WAVE™ OnCloud, a push-to-talk subscription service from Motorola Solutions.
It uses the cloud to widen two-way radio communication to phones, tablets, and PCs. This is to help organizations be more productive.
The benefits of this cloud-based service are broken down as such:
Quick Start & Broad Reach: Teams are connected across various networks and devices, all with the simple push of a button. As a result, this eliminates any barriers between tools, networks, and locations and lets everyone be part of your conversation.
Simple Setup & Use: The service itself is easy to use and manage. Rather than building or maintaining a costly radio infrastructure, you just get your device and start talking. No time-consuming FCC or spectrum licensing is needed, and no manual programming is required.
Flexible & Affordable Expense: All in all, WAVE™ OnCloud comes with an affordable monthly payment plan that you can stop or reduce at any point—making things as convenient for you as possible.
Motorola WAVE™ TLK100 Two-Way Radios: FAQ
If you're not 100% sure if your company could benefit from these two-way radios, here are answers to some frequently asked questions!
What types of businesses benefit from using WAVE™ TLK100 two-way radios? Any company can gain from using these radios. However, they're highly useful for medium- and large-sized businesses—especially ones with task-oriented workers who need to communicate consistently with dispatch or management.
What cellular network do I need to use TLK100 radios? You do not need to subscribe to a specific carrier network, but rather a WAVE™ wireless service from Motorola Solutions.
Can contact lists be customized? Yes, they can be. With the WAVE™ OnCloud portal, partners and customers can program and configure their devices from just about anywhere.
How does the TLK100 compare to competitors' offerings? Motorola's WAVE™ two-way radios offer top-quality hardware, the best push-to-talk software, and the nation's best cellular coverage.
Why is Motorola Solutions offering this simple device when LTE smartphones are available with tons of features? Many workers feel that smartphones are hard to use in certain environments. That's because they often require logging in and pressing multiple buttons to function. Plus, they don't provide as loud of a speaker nor as long of a battery life as two-way radios do.
If you have any more questions, you can always reach out to one of our expert staff members for assistance.
Start Shopping for the Motorola WAVE™ TLK100 Two-Way Radio Today
One final inquiry that many business owners have is, "How can I get started with this new device?"
Businesses in the Richmond, Tidewater, or Southside, Virginia, area can take advantage of WAVE™ TLK100 two-way radios right away for their communication needs.
To learn more, or to start shopping for this equipment, get a quote from Radio Communications of Virginia today!