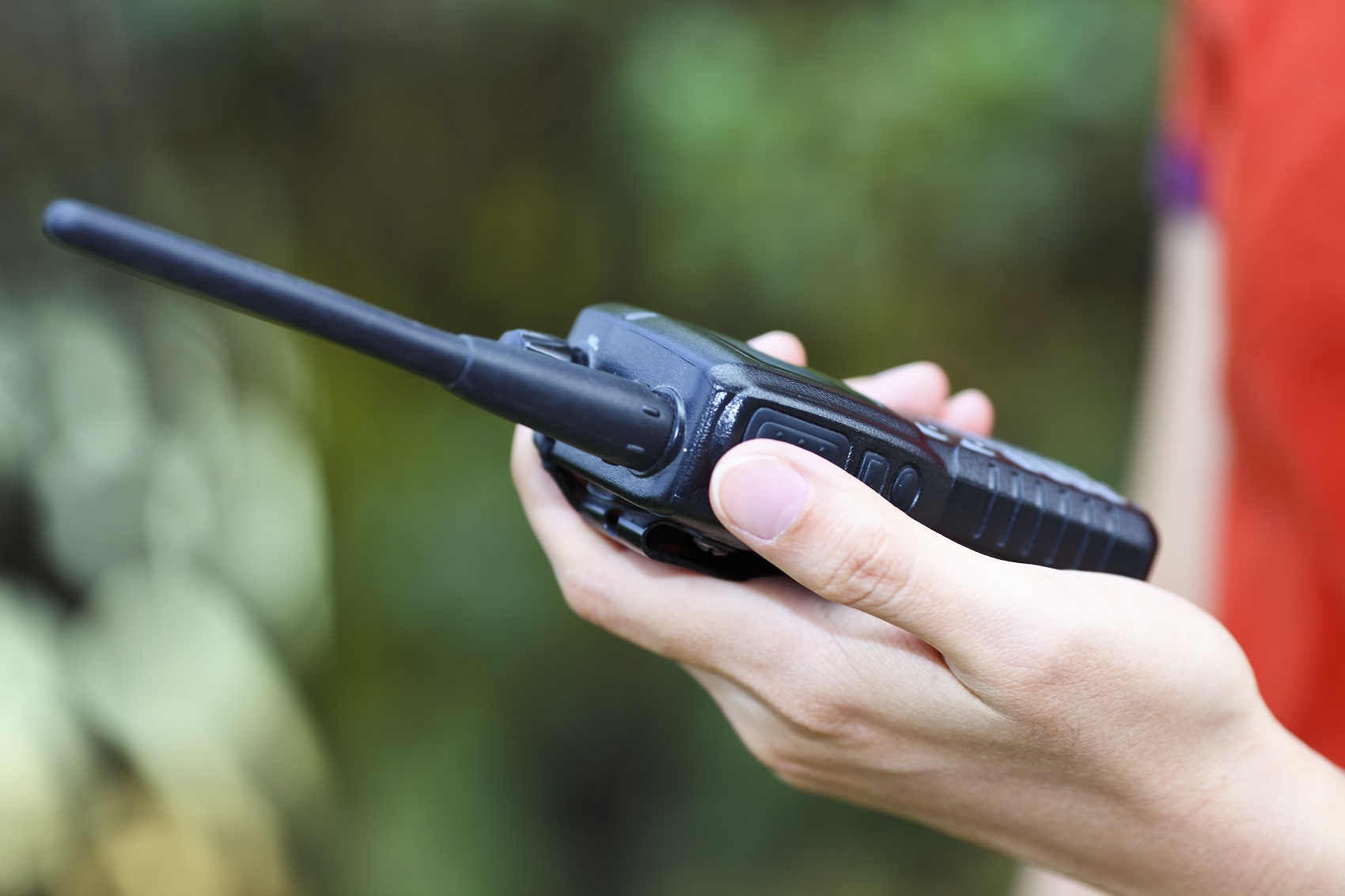 Whether you work in manufacturing, healthcare, or public safety, it's crucial to have constant communication between your employees. It's also important to have a way to successfully reach first responders in emergency situations.
At Radio Communications of Virginia, we strive to implement systems that work for your business. Part of the way we do that is by offering two-way radios for sale near Richmond, Virginia.
Keep reading to learn more about our products and services, and feel free to contact us if you have any questions.
Best Uses for Motorola Two-Way Radios near Richmond Virginia
Two-way radios are vital to have for your business, no matter what industry you work in:
You want to make sure your business is covered, which is where we can help. Our family-oriented company works closely with customers, supplying support systems that work anywhere at any time.
What kind of support systems do we implement? Keep reading to find out!
Types of  Motorola Two-Way Radios & Walkie Talkies near Richmond VA
We're proud to supply a wide variety of two-way radios and walkie-talkies for your facility's workers. Here's just a sample of what we have to offer…
Motorola APX Radios
These public safety radios are from the world's leading P25 Platform. As a result, users can expect immediate assistance in a critical situation.
Reliable voice and data info are integrated in these radios. No matter your location—be it in a basement or outside a building—help can be reached right away for your peace of mind.
What other services do these radios offer? They're built for…
Protection: Your calls are kept private and secure, as these radios support multiple encryption protocols and are certified compliant in FIPS, HIPAA, and more.
Essential missions: With a "t-grip" shape that fits into glove-wearing hands, audio prompts, and a top display with quick updates, you can remain focused on the task at hand.
Lasting support: Between preventative maintenance, technical support, and hardware repair, your APX radios will last as long as you need them to.
MOTOTRBO™ Radios
You can also find XPR and SL series radios from MOTOTRBO™, a subset of Motorola. These are great for general day-to-day operations in various industries, like schools or retail.
The radios come in a number of different sizes, shapes, and levels of durability. No matter what, they're easy to use and are built to meet your workforce's needs.
Here are some general specs for MOTOTRBO™ XPR and SL radios…
MOTOTRBO™ XPR Series

MOTOTRBO™ SL Series

Frequency

136 to 512 MHz

403 to 512 MHz

Power Supply

7.5 V nominal
3.7 V nominal

Battery Type

Lithium-ion

mAh

Battery Life

Up to 13.5 hours (analog)

Up to 19 hours (digital)

Up to 14.3 hours
If you wish to learn more about other MOTOTRBO™ radios, don't hesitate to contact our team!
Motorola Commercial Radios
Many of our two-way radios provide voice and data capabilities to make daily functions as seamless as possible. However, you may be interested in voice-only communications.
That's where commercial radios from Motorola come in. Your workers can use these voice-only products to talk to each other. Plus, with a large array of portable and mobile device radio options, it's easy to find the right ones for your Richmond facility.
Curious to know more? Here's a sample of what these radios can do for your industry…
On-site business radios: These short-range, commercial-grade devices are made for smaller organizations with basic requirements. CLS, DLR, and other series of radios offer discreet communication and can withstand harsher working environments.
Commercial radios: These come in the form of traditional analog or analog to DMR two-way radios. They're ideal for businesses that haven't made the full transition to digital technology just yet.
Accessories: By pairing your radios to the right accessories, you can make the most of your devices. There are accessories available for every type of job, including antennas, batteries, and remote speaker mics.
Advantages of Two-Way Radios vs Cell Phones
So, you've learned about the two-way radios we offer. That's great, you may be thinking, but why can't I just buy cell phones for my business?
There are actually several reasons why two-way radios may be more beneficial for you and your employees:
Two-way radios are more durable than cell phones, including being waterproof.
They provide instant communication (push-to-talk) with no wait time.
They usually cost less than cell phones overall.
Unlike cell phones, radios don't require contracts, nor accrue any monthly usage fees or over-limit usage fees.
You won't have roaming charges with two-way radios, and airwaves are free.
Overall, cell phones are designed for individual calls (one-to-one communication devices) and mostly used by consumers. Two-way radios, meanwhile, are one-to-many communication devices and are designed specifically for commercial use.
Whether your focus is on day-to-day operations or emergency situations, two-way radios will provide the reliability you need at a moment's notice.
Renting or Repairing Two-Way Radios & Walkie-Talkies
If you need two-way radios or walkie-talkies for an event or other short-term occurrence, we can help.
We offer rental plans for your convenience. When you meet with our team of experts, they'll discuss your needs and help put together a plan that works for you. Plus, all our equipment is cleaned and maintained properly every day. Therefore, you can trust that they'll provide the clear and fast communication you need for your event.
If you purchase any of our radios, we'll gladly repair them for you. We know how important it is to maintain reliable communications at all times—that's why we have in-shop radio repairs for our customers.
Our highly trained service technicians are here to help. What do they have to offer?
They're continually trained in many Motorola-led training programs throughout the year.
They have 100 years of combined experience in the industry and regularly earn certifications from multiple industry-leading associations.
They stay up to date on troubleshooting and repairing different Motorola products.
With their expertise and quick turnarounds, you'll have fully repaired radios in no time at all.
Check Out Our Motorola Two-Way Radio Dealer near Richmond VA
Radio Communications of Virginia is proud to offer high-quality, best-in-class two-way radios and walkie-talkies near Richmond, VA.
If you're interested in purchasing or renting any of our products, or need your current items repaired, don't wait. Contact us for assistance today!