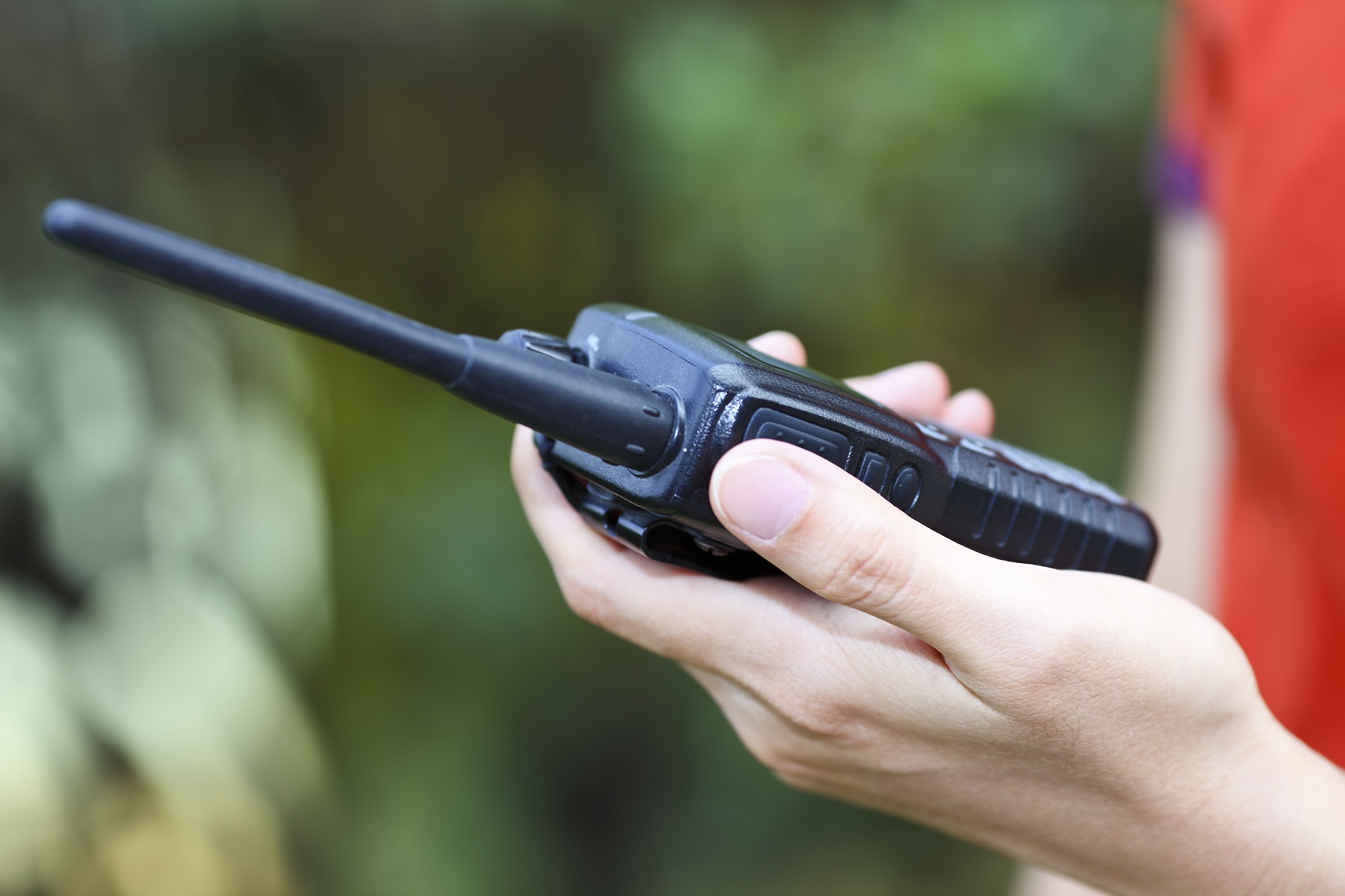 Public safety, manufacturing, healthcare, and other industries can benefit from using two-way radios. Because they provide clear and quick communication, you can use them in both daily operations and emergency situations.
Below, we'll cover the types of two-way radios we have for sale near Southside, Virginia, and how they can be used in various businesses. After reading, you can contact Radio Communications of Virginia with questions or to find the right radios for you.
Utilizing Motorola Two-Way Radios
Whether you work inside a building or outside on a jobsite, you need a way to effectively communicate with your employees. While you could use mobile phones, they may not get your message across as quickly or clearly as you'd like.
That's why you may want to look into getting two-way radios from Motorola Solutions. These devices are lightweight, easy to use, and provide strong communication in a variety of conditions.
For instance, you may run into an emergency or natural disaster where cell service towers and landlines are down. In those situations, mobile phones may no longer work properly. However, two-way radios have the frequency and connection needed to work anywhere at any time.
Benefits of Two-Way Radios
There are plenty of other advantages to using two-way radios for commercial or industrial use. They include factors such as:
Long battery life: Not only can these radios last a long time, but they're available with portable batteries. Pop them in for guaranteed usage during an emergency power outage or other extreme circumstance.
High network security: Because they offer safe, secure communication, you don't need to worry about a breach in security or a breakdown in network coverage.
Noise-canceling technology: Thanks to this technology, background noise is eliminated—providing a clear communication channel wherever you are.
Practical user interface: They're easy to use with simple interfaces—making them ideal for daily operations or critical situations.
Even when on the road, you can still use mobile radios. You don't have to hold, dial, or reach for a phone while driving. Instead, you can communicate with your co-workers or bosses clearly and instantly without violating any sort of federal cell phone laws.
Two-Way Radios vs Cell Phones
Now that you know some advantages to using two-way radios, you may wonder if you could just use cell phones, instead. After all, they are highly accessible and are like having a computer in the palm of your hands.
However, when it comes to businesses, two-way radios may have the upper hand. Here are a few reasons why:
Two-Way Radios vs Cell Phones
Two-Way Radios
Cell Phones
Durability
Fully durable and weather-resistant
Fragile and subject to water damage
Coverage
Work well in remote or rural locations
May not work in remote or rural locations
Expenses
No monthly service or roaming charges
Monthly fees and data plans needed
When you purchase a mobile radio, you only need to pay for the equipment and possibly an FCC license. After that, you don't need to spring for any data plans, monthly fees, or roaming charges. Because there are extra fees involved with cell phones, the cost to have them for your organization can really add up.
Cell phones are also not the easiest to use when trying to connect to multiple people at once—especially when wearing gloves. As many industries have their employers use gloves while working, two-way radios would be better to utilize. Plus, you can just push a PTT (press to talk) button for a group conversation and instantly connect to your teammates.
Southside VA Industries Using Walkie-Talkies
As you can see, two-way radios provide more of an advantage over traditional cell phones. You may be wondering, then, how two-way radios and even walkie-talkies can benefit your business.
Here are some examples of how these communication devices work in various industries:
Utilities: From normal operations to restoring powerlines in an emergency, utility crews need to successfully communicate with one another. Thankfully, two-way radios are designed for you to hear messages over things like road noise and diesel engines.
Security: Those in the security industry need strong decision-making and critical-thinking skills. They also need to clearly communicate various messages, which can best be done through the use of walkie-talkies and other Motorola radios.
Retail: The goal of retail workers is to ensure a top-quality experience for shoppers. If customers need assistance, you can relay their inquiries to your co-workers through your two-way radio.
There are lots of other industries that can benefit from using radios. Do you work in schools, hospitals, special events, or any other industry mentioned on this page? Then reach out to us to get such devices for your business.
Renting & Servicing Motorola Two-Way Radios
We offer a wide range of walkie talkies and two-way radios from Motorola Solutions, including ASTRO 25 public safety radios. From commercial radios to MOTOTORBO radios and repeaters, we have everything needed for a successful communication system within your business.
In addition, we offer a System Maintenance Plan to help protect your investment. If one of your radios stops working, we'll repair it. Plus, because our techs have years of experience, they know what it takes to keep your devices in top form for a long time.
If you would rather have two-way radios for a shorter period of time, you can rent them from us. We can answer any questions you have to find the right equipment for you. You can then pick up everything at our facility or we can quickly ship them to you.
Whatever you need for your business, we can provide it for you.
Find Two-Way Radios and Walkie Talkies at Our Motorola Dealer near Southside Virginia
If you need more information on our two-way radios for sale near Southside, VA, don't hesitate to reach out to us. Radio Communications of Virginia is one of the top sellers of radios in the area, and we know which ones would work for your industry.
Ready to get started? Contact us for a free quote today!