During a public safety incident, consistent and immediate communication is essential. This allows first responders around your Richmond, Tidewater, or Southside, Virginia, facility to address the potential situation, de-escalate, and prevent possible harm while remaining in contact with those not on the scene.
Radio Communications of Virginia recommends Motorola two-way radios for public safety for their durability, security, and capability. Learn more about Motorola radios below.
Instant and Reliable Communication
Real-time communication is essential when dealing with a public safety situation. Your team needs to communicate with each other without delay to respond to events as they're happening.
Two-way radios allow you to do this without waiting for a call to connect. All you need is a radio signal.
Many Motorola radios have background noise cancellation, so your team can hear each other clearly, even in loud environments. Some models also adjust the radio's volume based on the ambient noise in your environment.
Is your team dealing with a prolonged situation, or do you need to stay in contact for an entire shift? Motorola radios offer long battery life and additional batteries your team can keep on hand. Radios keep functioning even during power outages or other unexpected circumstances.
Keep Communications Private and Secure
Some Motorola radios, such as APX™ P25 portable radios, allow for secure encrypted communications. Each radio has standard and custom encryption keys to tuning into the proper channel. Those without these keys cannot tune in, keeping contact private and secure.
This can be essential for public safety personnel to de-escalate a situation without worrying about someone listening in who shouldn't.
Durability Helps the Motorola Radio Keep Up With Daily Use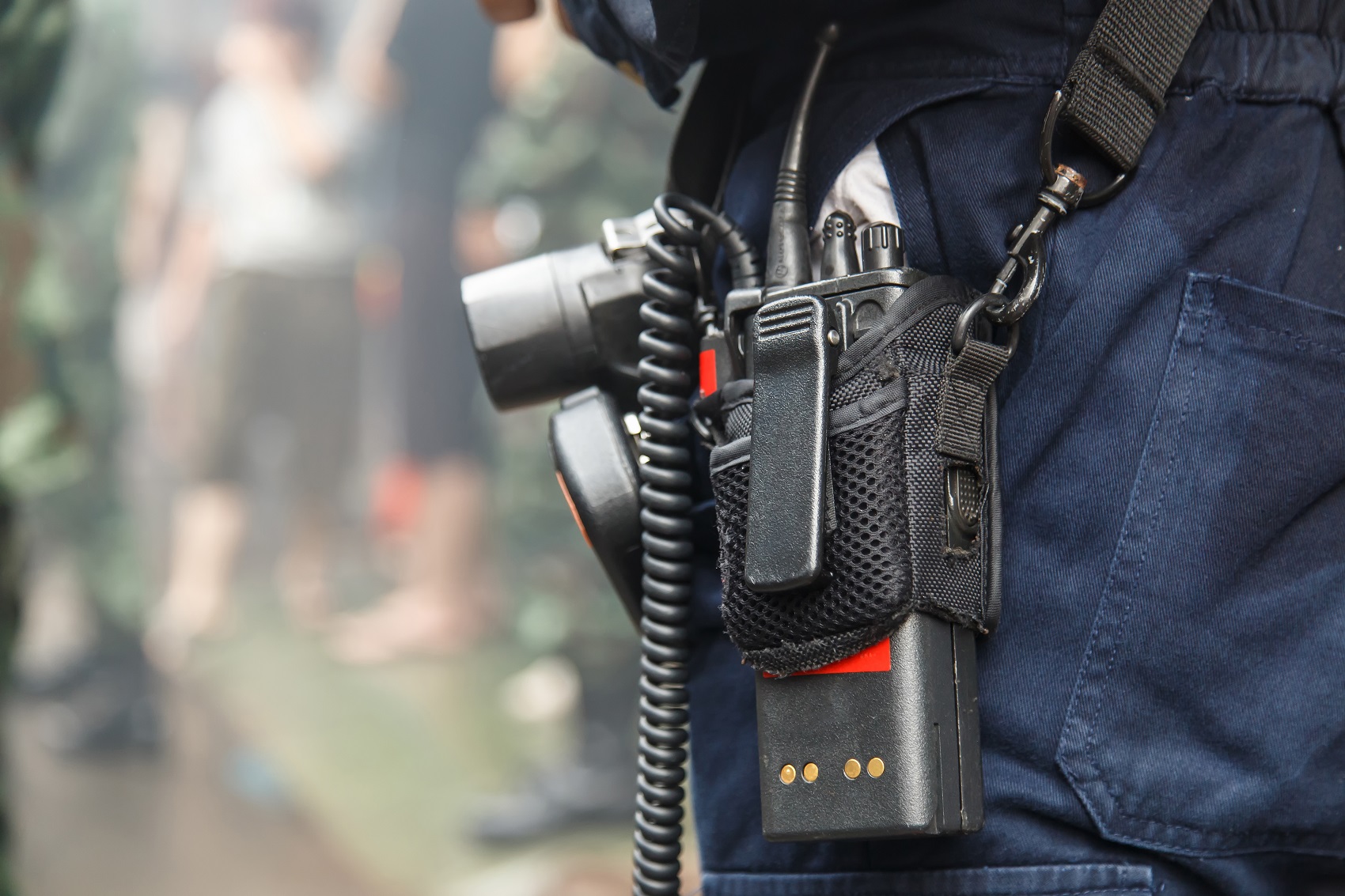 Motorola radios are designed to keep up with the bumps and drops of daily life. In a public safety situation, your team may be in harsh or unexpected environments and need to rely on a radio that can function correctly. Some durability you may find with Motorola radios include dust, water, and drop resistance.
Motorola APX radios are specifically designed to work in challenging environments, and their ergonomic design makes them simple to operate.
APX radios have even earned hazardous location certifications. Our team can help you select suitable Motorola radios for the environments your team may find themselves in.
Help Keep Your Team Safe
Motorola radios offer additional features that can help you keep your team safe.
GPS functionality lets you track your teams' locations and direct personnel to the right place. You can also give team members coordinates to support other areas of a facility as a situation evolves.
Some Motorola radios, like the APX, can detect when there has been a potential accident or fall. This information can help you direct first responders to an unresponsive team member.
Learn More About Motorola Radios That Can Improve Your Public Safety Response
If you want to learn more about using Motorola radios to improve your Richmond, Tidewater, or Southside, VA, facility's public safety response, contact Radio Communications of Virginia.
Our experts can recommend Motorola radios that work for your team. We offer rental and purchase options so that you can select the best option. Contact us today.