Walkie-talkies can be a vital tool for communication in schools. These easy-to-use devices can establish uniform communication methods and inform everyone of important information in real time.
Radio Communications of Virginia has been providing walkie-talkies for schools across Richmond, Tidewater, and Southside, Virginia, for decades. Our team can help you find the right walkie-talkie for your school and any necessary accessories.
Why Walkie-Talkies Can Help Make Schools Safer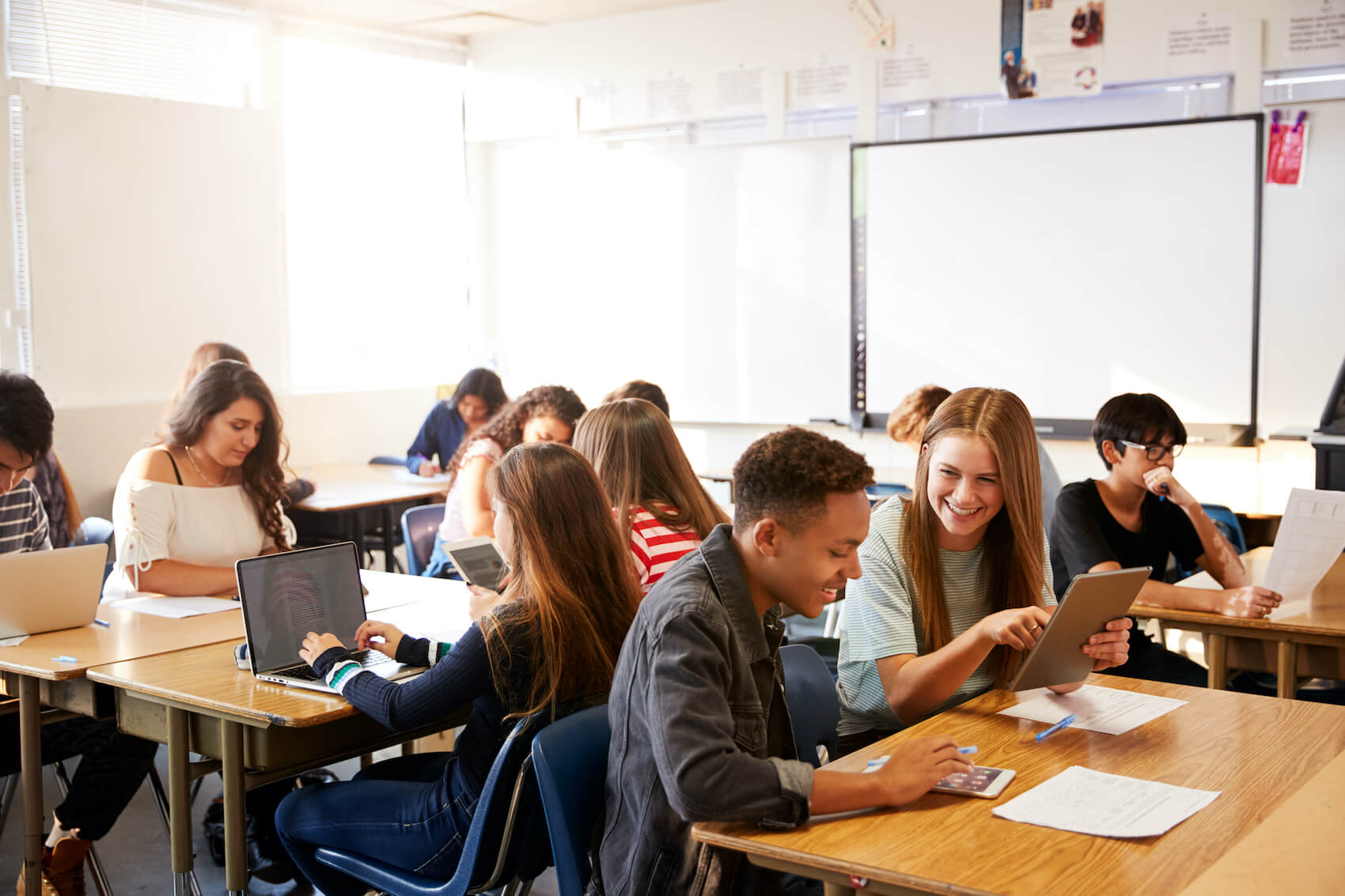 Walkie-talkies can be part of a school safety plan that helps children and staff stay safe. Since these radios allow for consistent and real-time communication, staff can report incidents or security concerns as they happen. This will enable administrators to contact first responders or provide additional support for the incident.
Students are often coming and going at the beginning and end of school days. This means cars and buses are on the roads nearby while students head home.
Staff equipped with walkie-talkies can report when buses arrive, so younger students can be led to the correct bus safely. If something unexpected happens, an incident, like a car accident, can be reported immediately.
What To Consider When Selecting Walkie-Talkies for Your School
Walkie-talkies can do more than provide push-to-talk communications. Many come with additional features to help make the school day easier and safer.
Long-lasting batteries can be another important consideration. The radio your staff uses should last throughout the school day to ensure they always have a method of communication.
Many models come with a battery life of over 12 hours, which extends beyond the typical school day and may be a good option for coaches and other after-school activities.
Accessories can help make a difference in the functionality of your radio. Earpieces or Bluetooth® connections can help keep communications private and prevent student panic.
Belt clips and lanyards allow your staff always to keep their walkie-talkie on hand while teaching or performing other tasks.
Best Walkie-Talkies for Schools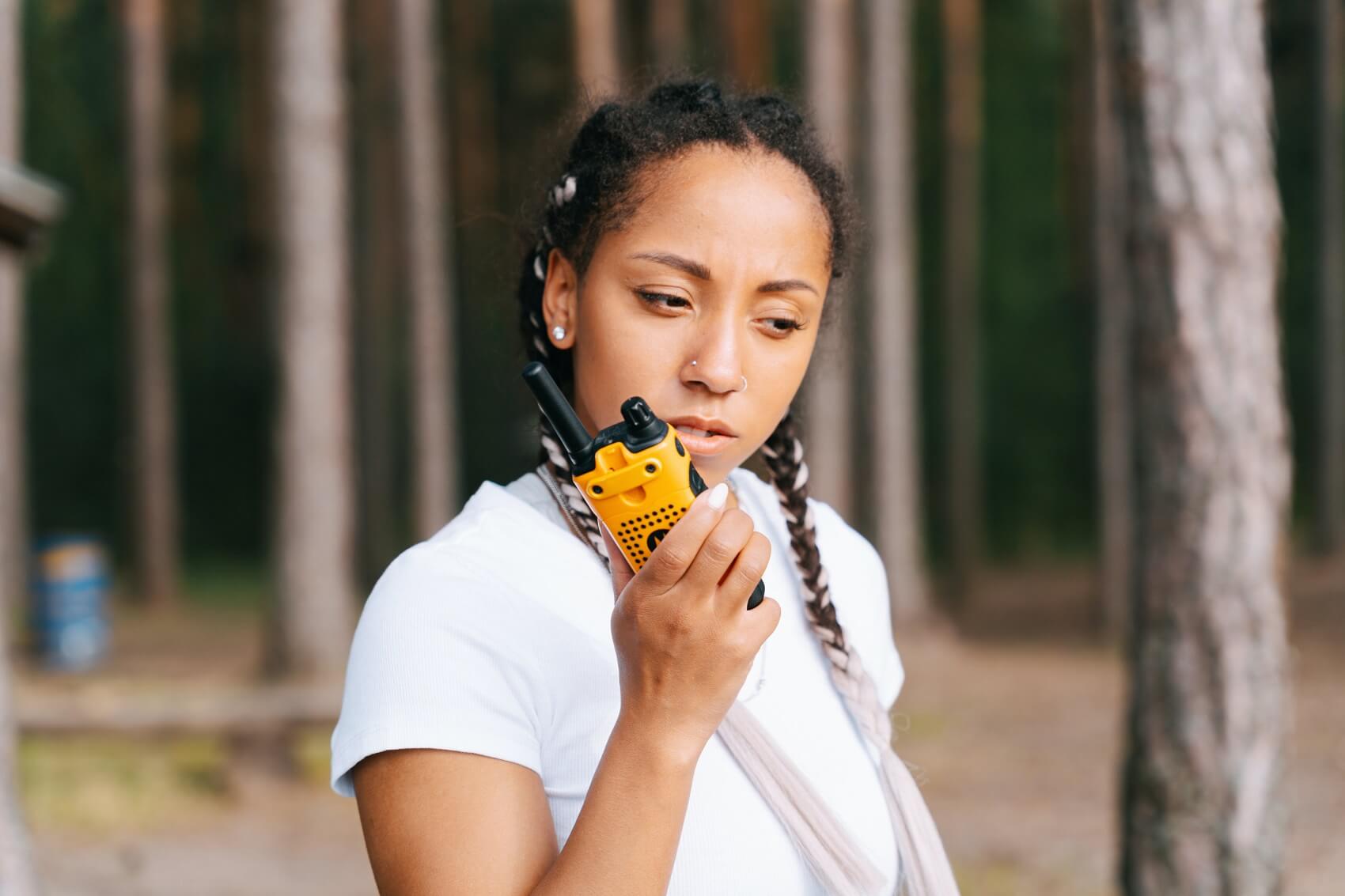 GPS has become a popular option for many walkie-talkies. You can locate an unresponsive staff member based on the location of their radio.
Below, we've highlighted some of the best models for schools:
The MOTOTRBO™ R2 is a two-way radio with 64 channels, a maximum of 26.5 hours of battery life, and enhanced privacy features. SINC+ noise suppression helps you communicate even in load environments by suppressing background noise.
The CP100d is a simple analog radio with the capacity to go digital in the future that's easy to use. With a voice announcement feature, your staff can stay up to date on happenings on campus. With up to 160 channels available, you can provide your staff with specific channels to use and pay attention to.
The SL300 radio is a slim and lightweight radio that can be carried without drawing too much attention. The optional Shatterproof Active View display protects against occasional drops that may happen during the school day.
Discuss Which Walkie-Talkies May Be Best for Your School Today
The right walkie-talkie for your Richmond, Tidewater, or Southside, VA, school can help keep your staff and students safe while maintaining clear lines of communication for everyone.
The team at Radio Communications of Virginia can help you find the right walkie-talkies for your campus, including infrastructure and accessories. Contact us to learn more today.