MOTOTRBO two-way radios are a great way to communicate with employees across a warehouse, campus, and even on the roads of Richmond, Tidewater, and Southside, Virginia.
Radio Communications of Virginia offers fleet management solutions using MOTOTRBO two-way radios that can make fleet management more accessible. They do this by making it more efficient, improving communication, and increasing safety for your drivers.
More Efficient Fleet Management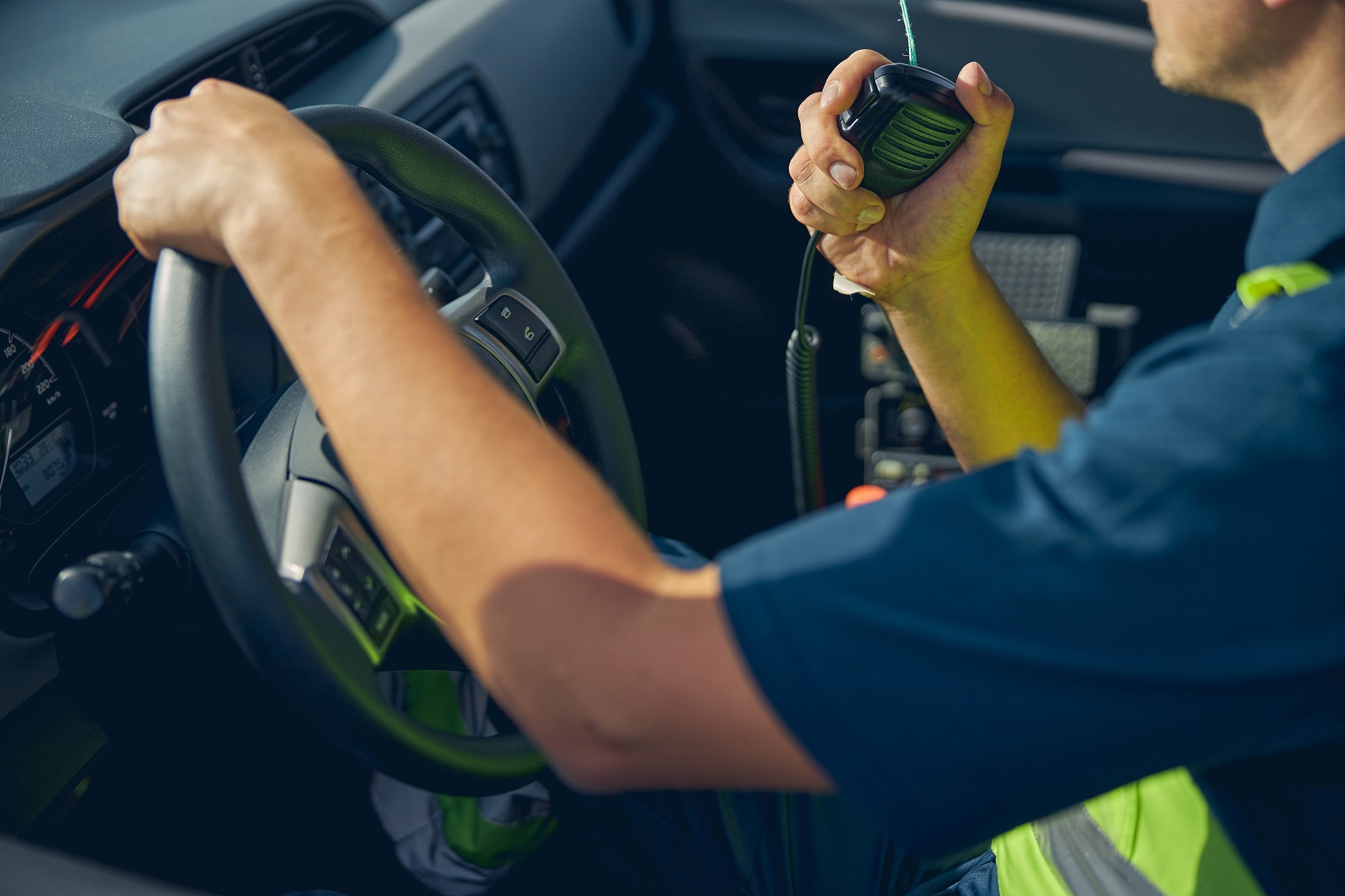 Managing your fleet efficiently is key to productivity and getting the job done. With MOTOTRBO two-way radios provided to both dispatchers and drivers, they can communicate.
This allows dispatchers to communicate with drivers to suggest alternate routes, request additional stops, or even alter delivery destinations if a last-minute change is needed.
Since two-way radios allow you to do all this while on the road, you save time and can get more done. MOTOTRBO two-way radios can also be installed in every vehicle in your fleet, ensuring your drivers can always be reached on the road.
Consistent and Reliable Communication
When your fleet vehicles are upfitted with MOTOTRBO two-way radios, your drivers have access to communication methods whenever they get behind the wheel.
Using MOTOTRBO two-way radios provides drivers with a vast communications network across Virginia that allows them to communicate with home base, with questions, additional information requests, or unexpected problems.
MOTOTRBO two-way radios offer clear audio and noise suppression, so your drivers can communicate over road and vehicle noise and hear what your dispatchers say.
These radios also have additional functionalities, such as text messaging services—allowing your team to send quick non-verbal messages while stationary to keep your dispatcher up to date.
Increase Worker and Vehicle Safety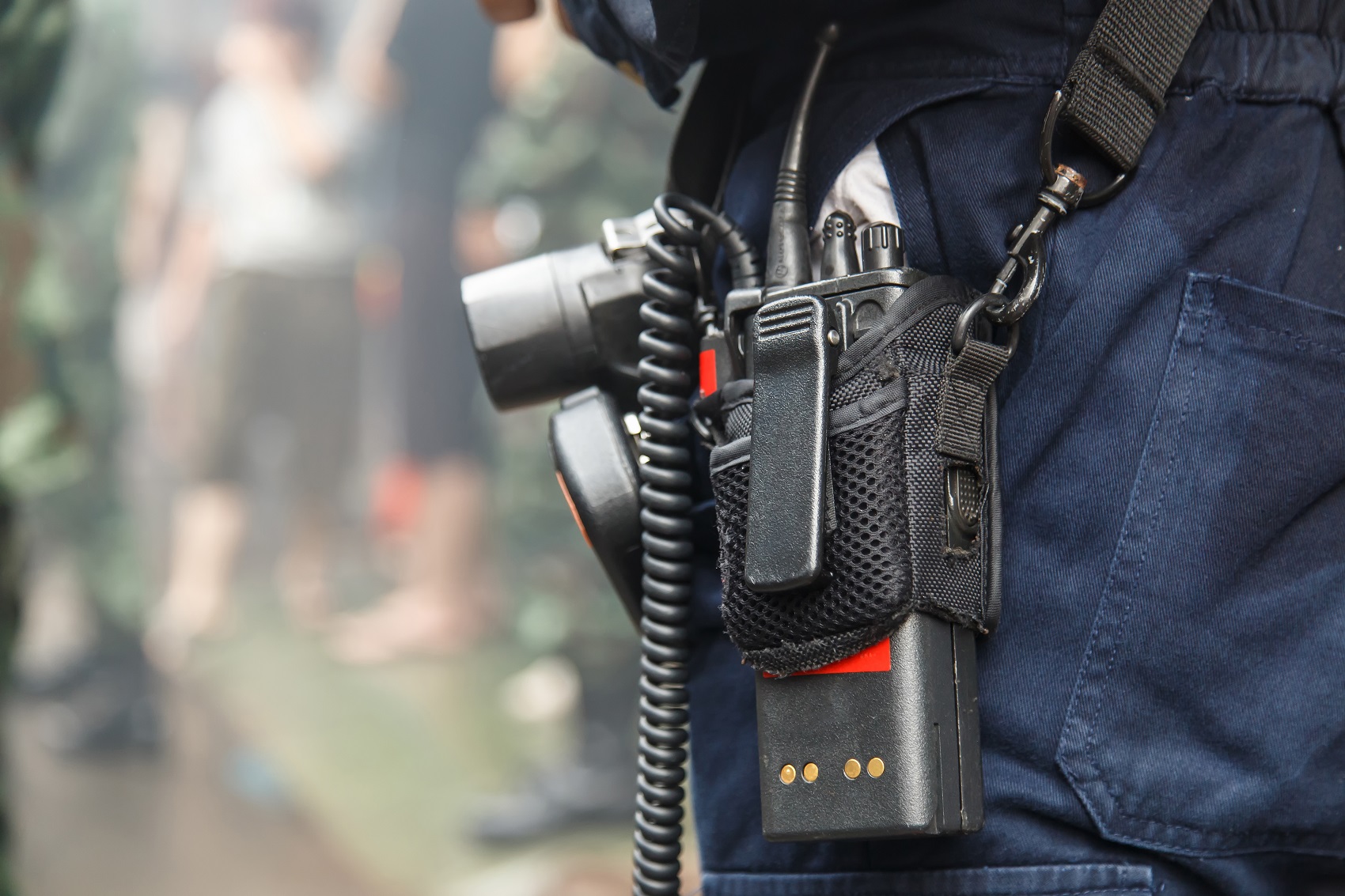 Worker safety's an essential factor in every business. MOTOTRBO two-way radios can help keep your workers safe. Two-way radios are simple to use and can be safer to use than cell phones when driving. Simple push-to-talk buttons may allow your drivers to keep their hands on the wheel and eyes on the road as they communicate, with a dispatcher.
The volume of some MOTOTRBO radios can also adjust automatically to road noise, so your driver can hear clearly, without taking their hands off the wheel.
If the unexpected happens and the driver's unresponsive or a vehicle's been stolen, your two-way radio may be able to help.
Many MOTOTRBO models come with GPS-tracking, allowing you to locate the car with the two-way radio.
If there's been an accident, you know exactly where to direct first responders. If the vehicle's been stolen, you may be able to recover that property, saving you money.
Discuss MOTOTRBO Two-Way Radios for Your Fleet Today
MOTOTRBO two-way radios can help enhance your business's fleet management system and provide consistent communication.
If you have a fleet for your business around Richmond, Tidewater, and Southside, VA, that needs upfitting, contact Radio Communications of Virginia.
Our team will create a customized solution using MOTOTRBO two-way radios that works for your fleet. Contact us to learn more.